Home >Products >Glue Dispenser Syringe >

Details
1200cc Air Powered Syringe Barrel Manufacturer
---
1200cc Air Powered Syringe Barrel Manufacturer
Feature
Thickened inert polypropylene(PP) material used to make sure it resists air pressure as high as 100 psi, quality material also makes sure that It is not easy to be broke during use. They also have good performance on corrosion resistance.
Guaranteed that all syringes don't contain silicone and chloride.
There are a lot of volumes of syringe for you to choose, including 100cc, 200cc, 300cc, 500cc, 960cc and 1200cc.
One set includes components of syringe barrel, cap, tubing adaptor and piston, If you don't want one set, buying single syringe is also available, feel free to tell us your requirements.
Different colors available, amber syringe is specially for UV glue, which can prevent the hardening.
The tip of syringe is big mouth, which needs to connects a tip adaptor to use standard luer lock dispensing needles.
The rear cap of barrel is threaded, it is very easy to be covered and uncovered. It is very firm and not loose, no glue leakage.
For the high pressure, we suggest using the aluminium cap, which has more strong ability of resisting pressure.
A glue dispenseris necessary as air pressure controller.
| | | | | | | |
| --- | --- | --- | --- | --- | --- | --- |
| Color | Specification | ID | OD | Length | Mouth dia. | Connector type |
| Transparent | 100cc | 32mm | 37mm | 225mm | 8.5mm | Inner thread |
| Transparent | 200cc | 40mm | 45mm | 245mm | 8.5mm | Inner screw |
| Transparent | 300cc | 50mm | 55mm | 210mm | 11.8mm | Inner thread |
| Transparent | 500cc | 50mm | 55mm | 290mm | 11.8mm | Inner thread |
| Amber | 960cc | 64.5mm | 68mm | 410mm | 11.8mm | Inner thread |
| Transparent | 1200cc | 83mm | 87mm | 410mm | 11.8mm | Inner thread |
All glue dispensing syringes contain no silicone and chloride to prevent contamination during use. They are all designed with embedded style, the edges are not loose, no slope, no bubbles, and the inner wall is tightly matched with the piston to ensure smooth liquid discharge. glue doesn't drip from the edge. The PP material wall is never broken, and glue inside is not easy to have chemical reaction with the syringe. The piston is made of pure rubber, special design to ensure close cooperation with the syringe, it has no liquid residue, suitable for most glues and liquids.
 We supply various air powered dispensers, dispensing accessories, glue dispenser syringe, dispensing blunt tips for a variety of liquids and oils (including: ink, crystal glue, anoxic glue, silica gel, solder paste, AB glue, epoxy resin, red glue, yellow glue, white Glues, lubricants, etc.).
Adhesives Dispensing is widely used in electronic products, buttons, LEDs, LCDs, switches, home appliances, batteries, transformers, golf balls, coils, cameras, motors, medical equipment, automobiles, watches, keyboards and other fields.
Besides, we also have small dispensing syringes, please feel free to contact with us for more options.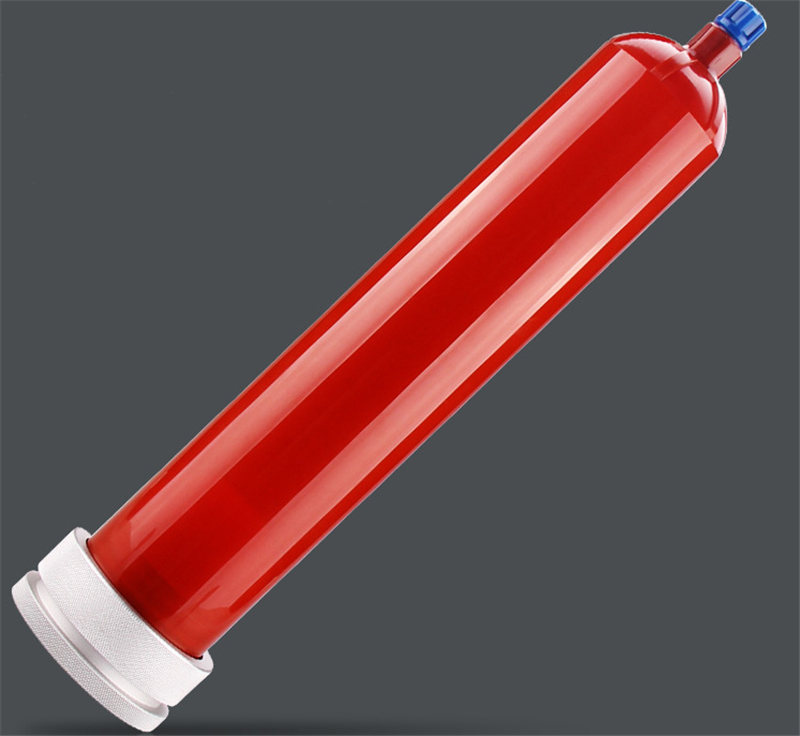 Our Payment methods include Bank Transfer, L/C, Western Union, MoneyGram, Paypal.
Our Shipping options: International Express of DHL, UPS, FedEx etc. for normal orders(generally It takes 3-7 days arriving at your destination).  For bulk order, we suggest using boat, which can help you save much shipping cost.