Home >Products >Pneumatic Caulking Guns >

Details
New 330ml Air Powered Caulking Gun – Glass Glue Cartridge Applicator
---
New 330ml Air Powered Caulking Gun – Glass Glue Cartridge Applicator
Feature
Made from aluminium alloy through anodizing, which has good resistance of pressure and corrosion.
Appearance is black color, releasing a kind of mystery feeling.
Intended for using sealants, silicone, pastes, viscosity glues and adhesives, gels and many other bonding fluids.
Rear cap's connection is threaded style. Standard 1/4 air-in socket to connect the hose from adhesive dispenser.
Cartridge connects the dispenser tip adapters for use of various standard dispensing tips.
Old version of 330ml pneumatic sealant gun is also available from us, welcome to contact us to get more details.
How to use this air powered sealant gun?
Unscrew the cap on the top of the sleeve, put the glue cartridge into the sleeve.
Twist on the cap and screw the dispensing adaptor with dispensing blunt tip on the barrel.
Connects the tubing of glue dispenser with the air-in interface of barrel.
Set the appropriate air pressure and dripping speed.
Connect the foot pedal to work.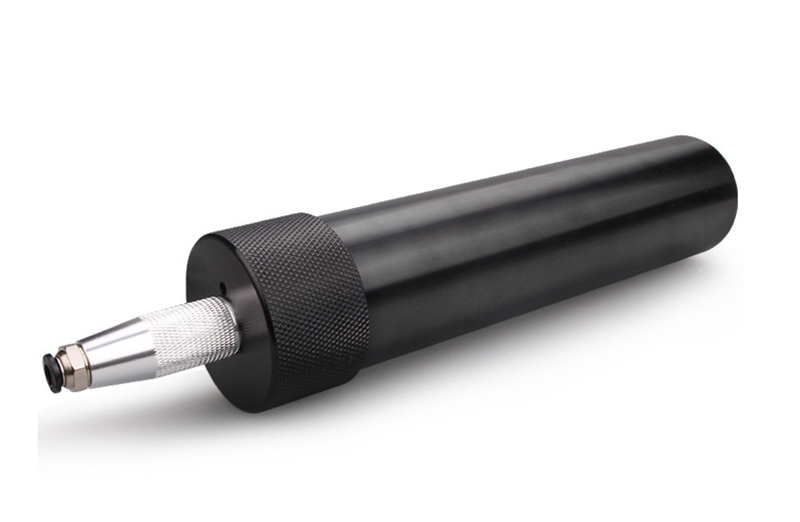 Our Payment methods include Bank Transfer, L/C, Western Union, MoneyGram, Paypal.
Our Shipping options: International Express of DHL, UPS, FedEx for normal orders(generally It takes 3-7 days arriving at your destination).  For bulk order, we suggest using boat, which can help you save much shipping cost.