Home >Products >Accessories >

Details
Foot Pedal For Solder Paste Dispenser And Glue Dispenser
---
Foot Pedal For Solder Paste Dispenser And Glue Dispenser
Compatible with glue dispensers and peristaltic dispensers.
There are 3 different versions for users to choose:
Single plug foot pedal switch: headset plug style, which is very easy and convenient to plug and unplug from the jack.
Three-hole aviation plug foot pedal switch&Four-hole aviation plug foot pedal switch
Above 2 aviation plugs are with high cost, but it is much more tightly after being plugged into the jack, not easy to loosen.
You can feel free to choose the proper the style based on the machine you are using.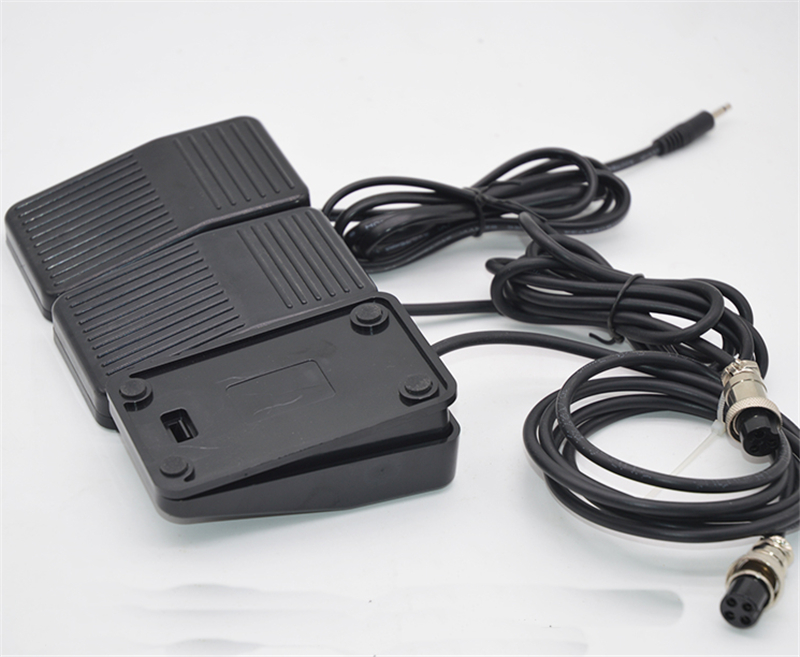 Our Payment methods include Bank Transfer, L/C, Western Union, MoneyGram, Paypal.
Our Shipping options: International Express of DHL, UPS, FedEx for normal orders(generally It takes 3-7 days arriving at your destination).  For bulk order, we suggest using boat, which can help you save much shipping cost.